Consortium members
Ineke Braakman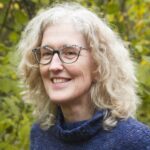 The Braakman/Van der Sluijs group takes inspiration from Cystic Fibrosis to identify and characterize folding defects caused by (inherited) diseases. Next to the identification of putative drug targets, this allows determination of mode of action of modulator compounds, of molecular chaperones and cellular responses.
Mireille Claessens
The Claessens Nanobiophysics group focusses on how nature uses intrinsically disordered proteins and in unraveling the role of these proteins in the development of (neurodegenerative) diseases at a molecular scale. For their research the group develops and uses state of the art optical methods with a focus on ultrasensitive optical spectroscopy and microscopy down to the single molecule level.
Mark Hipp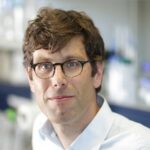 The Hipp lab works on the questions on why proteins clump together in neurodegenerative diseases like Alzheimer's, Parkinson's or Huntington's Disease as well as amyotrophic lateral sclerosis (ALS), and how these aggregates actually harm cells. The aim of their research is to find ways to alert and activate the cells own defense system to protect them from these toxic protein aggregates.
Stefan Rüdiger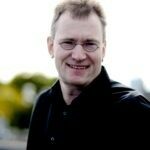 The Rüdiger laboratory exploits the natural protein quality control system to create novel drugs for protein folding diseases such as Alzheimer, Huntington or Parkinson. Zooming in on the molecular level, we take advantage of the common ground between these diseases at the molecular level, using cutting edge protein chemistry.
Remco Veltkamp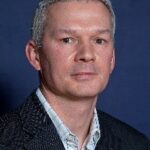 The Utrecht Center for Game Research has extensive experience in designing, developing, and validating 'games with a purpose', games for a good cause. As directors they see every day that games are 'designed experiences', have a positive effect on people's behavior, and are excellent instruments for science communication and citizen science.
Liesbeth de Bakker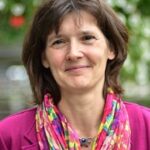 Liesbeth is lecturer in science communication at the UU for 15 years now and she represents the Science Communication group at the Freudenthal Institute, consisting of Frans van Dam, Roald Verhoeff and Mark Bos. Together, we have a lot of expertise in the areas of informal science education, citizen science, journalism and social media, and dialogue interventions. We hope our science communication knowledge will be of value to communicate the workings and outcomes of the Moira 2.0 knowledge centre to different stakeholders.
Mark Bos
Mark is lecturer and researcher at the Freudenthal Institute at the UU. He has previously worked on information seeking and processing behaviors of young adolescents and (public) attitude development in relation to ecogenomics. As a lecturer he focuses on Communicating Science with the Public (popularizing science) and Product Development. Together with his colleagues (and students) he hopes to contribute to the Moira 2.0 knowledge centre with expertise in public engagement and participation in science and in popularization of science in general.
Kerensa Broersen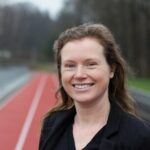 The Broersen team aims at fundamental understanding of the cellular communication systems between brain-residing neurons and the immune system by studying trafficking of molecules. To achieve this, we make use of classical biochemical, molecular biology, and cell biological read-outs combined with highly advanced and refined engineering tools to make our observations. These include stem cell-derived organoids, and CRISPR-Cas9-mediated gene editing.
Friedrich Förster
The Förster group develops and applies cryogenic electron microscopy (cryo-EM) methods to obtain most detailed insights into how juvenile proteins mature in the cell and how they are disposed of if necessary. Comparative studies on cells in different states provide insights into the molecular basis of diseases and possible intervention.
Harm Kampinga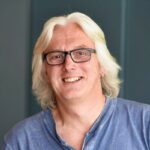 Pioneered research on regulation and diversity of heat shock proteins andtheir role in stress resistance and (age-related) protein folding diseases (Mol Cell 2010, Mol Cell 2016, Mol Cell 2020), and aging. Discovered how chaperones critically can triage clients towards proteasomal or autophagosomal degradation. Discovered asymmetric segregation of protein damage as a key aspect of stem cell rejuvenation in higher eukaryotes (PLoS Biol 2006).
Clara van Karnebeek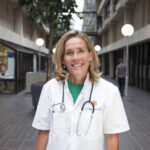 Professor Clara van Karnebeek is a pediatrician and geneticist specialized in metabolic diseases at Radboudumc and Amsterdam UMC. She and her team dedicate their efforts to enhancing early diagnosis and innovative treatments for inherited metabolic disorders, and providing a personalized model of care to children with medical complexities. She is the director of United for Metabolic Diseases.
Aafke Land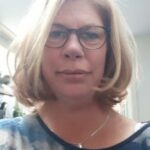 Aafke is a teacher at the University of Applied Sciences Utrecht. Aafke has a background in research on protein folding. She and other teachers at the HU are dedicated to create an inspiring environment for the students where they learn to work on actual research questions.
Evan Spruijt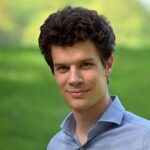 The Spruijt group focuses on biomolecular condensates and their role in cellular organization, protein quality control and aggregation. We develop model condensates that recapitulate the unique biochemical environment of phase separated protein bodies and use quantitative fluorescence microscopy and spectroscopy to elucidate their influence on protein aggregation and the functioning of the protein quality control machinery.
Peter van der Sluijs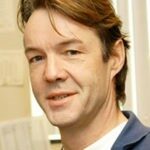 The Braakman/Van der Sluijs group capitalizes on the ability of B cells to upregulate protein synthesis during the humoral antigen response when large amounts of antibodies are secreted. This provides an excellent system to define the molecular principles underlying oxidative protein folding and unfolded protein response, perturbation of which are at the core of many diseases.
Hans Waterham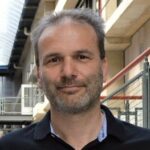 The Waterham group focuses on functional genetics of inherited metabolic disorders. Their research is aimed at understanding the consequences of genetic defects for encoded proteins, metabolism, cellular functions and patients, with the ultimate goal to develop targeted therapeutic approaches.
Ashvani Singh
A Medicinal Chemist who has been interested in understanding the epithelial ion transport. This lead to a career long pursuit of finding cure for Cystic Fibrosis disease and learn great science from the protein-folding aspects of the CFTR protein that is the root cause of this disease. A CF Drug Hunter who has been looking for small molecule modulators – "Correctors" and "Potentiators" of this mutated CFTR protein. Also have strong interest for determine the Mechanism-of-Action of these modulators.
John Skidmore/The ALBORADA Drug Discovery Institute (ADDI)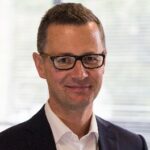 The ADDI is a not for profit institute at the University of Cambridge, funded by Alzheimer's Research UK, focussed on delivering tool compounds and validation of new targets against the diseases that cause dementia. The group has teams expert in medicinal chemistry, cell and molecular biology, screening and in vivo biology. We collaborate with many academics in Europe, the US and Australasia.
Alzheimer NL

Alzheimer Nederland is a health care foundation and patient organization and its mission is to strive for a future without dementia and to improve the quality of life of people with dementia and family caregivers. We try to achieve these goals by stimulating scientific research for people living with the condition now and in the future. We also provide support and information to patients and their relatives, advocate for improvements in dementia care and we raise awareness about the disease among the general public.
Bimini Biotech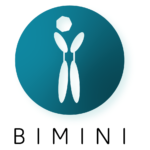 Bimini Biotech BV is a drug development start-up based on the pioneering research of Prof. Ger Strous. We are a preclinical stage company developing novel drug candidates for oncology. Within the project, we aim to support valorization efforts towards new therapeutics targeting a range of unmet needs.
Delmic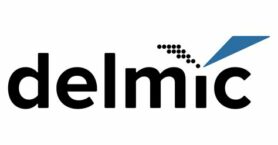 DELMIC is a high-tech company in Delft, Netherlands, specialising in innovative integrated light and electron microscopy solutions. Delmic Cryo is dedicated towards improving the cryo-electron tomography workflows. Its mission is to enable scientists get insight into the building blocks of life faster and more easily. It is the ambition of Delmic to establish cryo-EM imaging of cells and tissue in biomedical sciences and diagnostics.
Fida Biosystems

Fida Biosystems has developed and validated a radically novel solution for rapid assessment of molecular interactions, protein stability (including aggregation), formation of biomolecular condensates and protein concentration. Fida Biosystems is highly interested in working within Moira 2.0 on developing new methodologies for addressing protein aggregation and protein (mis)folding under native biorelevant conditions.
Gemeente Utrecht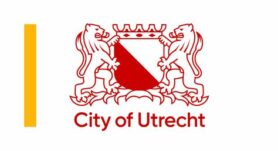 Utrecht Municipality is one of the four biggest cities in the heart of the Netherlands and initiator of the city deal Health Hub Utrecht (HHU). Making sure that people can grow up in Utrecht healthily demands us to join forces in the city. With knowledge as an essential starting point for their optimal development, we make use of each other's expertise. Therefore, a solid basis in cooperation between professionals and science is vital.
Metakids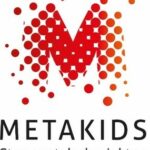 The Metakids Foundation aims to raise funds for academic research of IEMs, to increase the awareness of IEMs among a general public and to collaborate with all relevant stakeholders in order to gain sufficient financial support for IEMs research and care.
Muco & Friends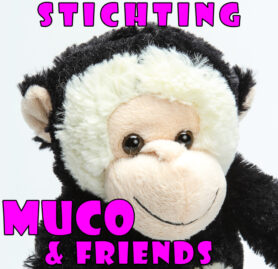 Stichting Muco & Friends was established by the family of two cystic fibrosis patients. The Stichting has as primary goal to collect funding for scientific research on cystic fibrosis and organise activities to bring cystic fibrosis to the attention of the general public.
Rectify
Rectify Pharmaceuticals is a start-up company focused on the discovery of life-changing therapies for people with rare genetic disorders of the ABC transporter gene family. We have strong in-house expertise in cell-based assay development and structural analysis of drug targets with cryo-EM methods.
Specs Compound Handling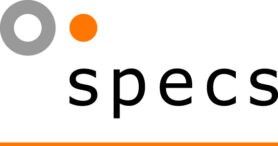 Specs Compound Handling BV is a global leading provider of compound management services besides being a main supplier of screening compounds and building blocks to the Life Science industry. Specs will be able to contribute to the project with screening libraries, cheminformatics services and medicinal chemistry.
Spierziekten Nederland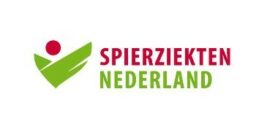 Spierziekten Nederland represents over 9000 patients with neuromuscular diseases (NMD) in the Netherlands. Our goal is to enhance the quality of care, promote scientific research into new solutions, and provide good education and information about the over 600 muscle disorders that exist. There is close collaboration with neurologists, paediatricians and rehabilitation centers from large and academic hospitals.
Sulfateq

Sulfateq B.V. is an innovative privately-held biotechnology company that is developing breakthrough compounds for the treatment of a wide range of therapeutic indications related to mitochondrial dysfunction. Our compound library emerged from research on natures natural mechanisms to cope with mitochondrial stress, including hibernation. SUL-compounds have an unique mechanism-of-action and the potential to revolutionize the standard-of-care of diseases associated with a declined mitochondrial function.
Alexandre Bonvin
Nicolette Notermans
Alexander Vrancken
VSOP
Patiëntenvereniging VKS
U-talent (onderdeel Freudenthal Institute)
Riekelt Houtkooper (AUMC)
Ron Wanders (AUMC)
Kees Nederveen
Joop Corijn
Medisch Spectrum Twente